Jun 14, 2021
The European commission's plan for new, more sustainable and smart mobility
The European Commission has set out a strategy that includes clear and targeted initiatives to develop over the next few years sustainable and smart mobility to transport goods and people in a healthy, efficient and environmentally-friendly manner.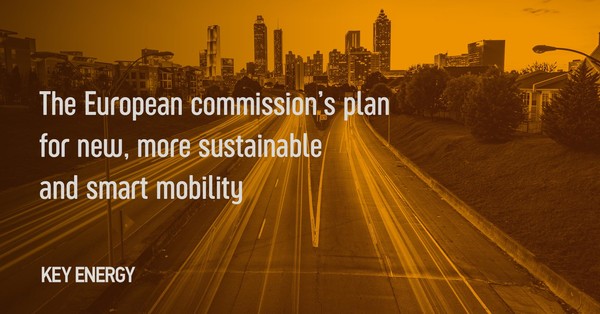 Ambitious targets
The Vice-President of the European Commission, Frans Timmermans, said: "To reach our climate targets, emissions from the transport sector must get on a clear downward trend. Today's strategy will shift the way people and goods move across Europe and make it easy to combine different modes of transport in a single journey. We've set ambitious targets for the entire transport system to ensure a sustainable, smart, and resilient return from the COVID-19 crisis".
As transport emissions account for
approximately one quarter of the EU's total greenhouse gas emissions
, this strategy will be part of the macro-objective of climate neutrality set for 2050 as indicated in the
European Green Deal
.
Targeted actions are needed to make transport sustainable and smart, and the European strategy has identified a total of 82 initiatives in 10 key areas for action. We look at some of them below.
Ecological mobility
This covers multiple areas for action, including:

making freight transport more environmentally-friendly (e.g. implementing EU provisions, which require most road freight transport to shift onto the railways and waterways);


making urban and interurban mobility healthy (e.g. by developing major cycling infrastructure and increasing high-speed rail traffic over the next ten years, as well as shared mobility projects);


promoting the development of renewable and low-carbon fuels (e.g. by installing 3 million public charging points by 2030);


creating zero-emission airports and ports (e.g. through new projects aimed at promoting and developing sustainability in air transport and maritime fuels);


providing better incentives for users and cutting fossil fuel subsidies (e.g. by setting the carbon price and introducing the "polluter pays" principle in all modes of transport, using smart road pricing based on distance, type of vehicle and usage time).
Smart mobility
Together with development and innovation, digitisation will make mobility smarter. Some of the actions proposed in this regard are:

developing the use of artificial intelligence (e.g. by increasing data on mobility through the greater use of drones);


developing automated mobility (e.g. by enabling passengers and freight to use smarter means of transport for multimodal and multi-transport journeys, such as automated ticketing for various types of transport).
Resilient mobility
The resilient mobility strategy aims to:

make mobility fair, just and accessible for all (e.g. by promoting lower transport prices and also paying attention to rural and more remote regions);


modernise means of transport (e.g. through greater public and private investment by 2030).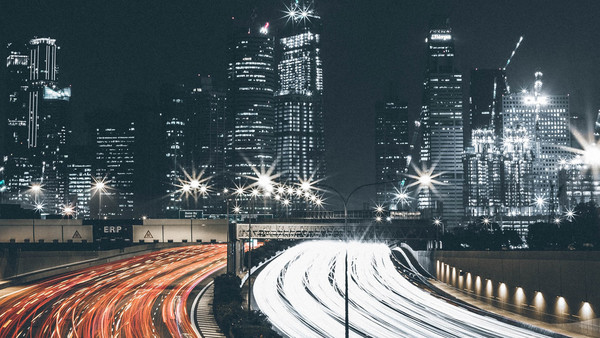 The steps in brief
The transition to more sustainable mobility will take place through the following steps:

By 2030
100 European cities will be climate neutral

at least 30 million zero-emission cars will be in operation on European roads

collective travel for journeys under 500 km should be carbon neutral

automated mobility will be deployed on a large scale

zero-emission marine vessels will be market-ready
By 2035
zero-emission large aircraft will be market-ready
By 2050
nearly all cars, buses and heavy-duty vehicles will be zero-emission

rail freight traffic will double

multimodal Trans-European Transport Network (TEN-T) for sustainable and smart transport will be operational
With the EU's new policies, we are at a key moment in history that gives us the opportunity to make infrastructure and transport more modern and environmentally friendly, not only making it more sustainable but also more efficient and competitive on the market.
Italy's National Recovery and Resilience Plan
On 25 April 2021, the government sent the text of the
National Recovery and Resilience Plan
to parliament. The government plans to update and refine national strategies on sustainable growth and mobility; environment and climate; hydrogen; the automotive sector; healthcare.
The Plan is part of the Next Generation EU (NGEU) programme,
the EUR 750 billion package agreed with the European Union in response to the pandemic crisis
. Italy's plan sets out investment of EUR 191.5 billion, financed through the Recovery and Resilience Facility, the key instrument of the NGEU.
A further EUR 30.6 billion will come from a supplementary fund, financed through the multi-year budget variance approved by the Italian Council of Ministers on 15 April 2021. The total investment provision is therefore EUR 222.1 billion.
The Plan is organised into six missions.

Mission 2 – Green revolution and ecological transition has four components and is aimed at ensuring the green and ecological transition of society and the Italian economy in line with the European Green Deal. It includes measures on sustainable agriculture and the circular economy, investment and research programmes for renewable energy sources, the development of hydrogen and sustainable mobility.

The sub-mission, entitled Energy transition and sustainable mobility, will allocate a total of EUR 25.3 billion, including EUR 8.5 billion for more sustainable local transport.
The third mission is specifically dedicated to "Infrastructure for Sustainable Mobility" and will allocate a total of EUR 31.4 billion. Its primary objective is the rational development of modern and sustainable transport infrastructure, extended across the whole country.